XO Muzik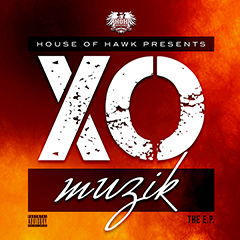 Erika "XO Muzik" Nelson grew up in a broken home in Longview TX, where she was the youngest of two siblings. Her mother struggle with a drug/alcohol addiction, so things were never calm around her house. Listen to I am Chameleon presented by House of Hawk.
By age 10 her father was murdered. He was a big part of her life. His absence made XO feel alone. XO still managed to go to Lon Morris College in Jacksonville, TX after graduating from Longview High School.
Regardless of being unstable XO continued writing rhymes on a regular basis. Poetry was her first love during these times. At age 18 she joined ETP, a local record label that gave her experience as a recording artist.
Over time she joined different local record labels but neither of them was serious enough nor ready to take her to that next level. She was also a member of TheBLaze.fm band in the year 2004. Again, it was only more experience for XO as a growing artist.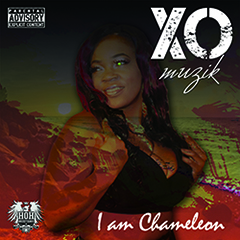 By age 19, she was forced to leave home due to a dispute with her mother. XO became homeless. She moved from place to place until she got her own.
XO Muzik currently has four awards. She received two in 2011 the Best Hip-Hop Artist Award & Best Female Artist Award in Longview, TX. In 2017 XO won Best Hip-Hop Artist at the Women in Charge Awards in Atlanta, Ga. 2018, XO won the "We Wurk" Award by www.virdiko.com in Dallas, TX.
XO has a Mixtape Out entitled XO TeXus hosted by Michael 5000 Watts that is available on **www.datpiff.com** for download.  XO Separates herself from others who also have the same name as her by putting Muzik at the end so any time you see XO Muzik that is her the Queen of the Booth.
You can follow XO Muzik on Instagram, Facebook and Twitter  @xomuzik. Everything about XO Muzik is now available on her website at http://www.xomuzik.com
Stay tuned there is much more to come from XO Muzik the "Queen of the Booth"…
Tony Skees
SONG WRITER, PRODUCER, Artist "TONY SKEES" alias ANTHONY LANG JR was born in St. Croix Virgin Islands on February 20, 1987. He later moved to Tallahassee, Florida where he was inspired by the art of freestyling. At the age of 11 he moved to Savannah, Georgia where he developed the sound he's known for today. Tony Skees, 1 of 6 siblings, started off rapping at the age of 12, then elevated to producing at the age of 14. As Tony Skees became more advanced in his career he then released a single of his own call "Day 1" and multiple others, which built him a stronger fan base. Although his music background is from Savannah, Georgia By way of the Virgin Islands, Tony Skees is a diversified artist and can create any sound for any format, underground or commercial as well as any genre, Hip-Hop, R&B, and Reggae & Club/Dance. His production team is known as The Beat Titans. Check Tony out on iTunes.
CREDITS:
2007 – Ms. Toi (Album) Not Yo Average Chick (House Of Hawk)
2008 – Dario (Unfamiliar Ent.)"ettin To Da Scrilla" Hosted By Dj Brad
2008 – Str8″G"(Mean Mugg) Mixtape Hosted By Dj Teknikz (Street Executives)
2008 – Dj.Coppa (Dme/Cte Records) Mix Cd
2008 – Money Rizo (Ygb Ent.)
2008 – Grind Mode(Dade Town/Universal Republic)
2008 – Bugga Aka Quarter Bird "Key To Tha City " (Hellaflow/Cte)
2008 – Yung Damon (Hellaflow/Cte)
2008 – T-Slimm "It's All On Me Vol.1" "1st Quarter"
2011 – Circus Clouds -Frankie Felix
2012 – Rip the Runway feat Freeway, Walt Chamberlain , & T-Slimm
2012 – Secret (Street Executives)
2013 – Lostarr feat Young Scooter & Rocko – RUNNIN (LSE)
2013 – Lostarr feat Young Scooter & Juelz Santana – AMIGO
2013 – Lostarr feat Yo Gotti & Meek Mill – Rags 2 Riches (LSE MMG CMG)
2013 – Lostarr – Get Right or Get Left EP (LSE)
2014 – Millionaire Juan – Shower in Days feat Joe Green
2015 – Lil Bra A1 feat Young Ralph (M.O.E.)
2015 – Raw6 – feat Skooly (Boom Ent / EndsMeetEnds ) (Street Executives / TRU)
Additional Credits : Young Scooter, Slim Thug, Jada Kiss, Rocko, Zro